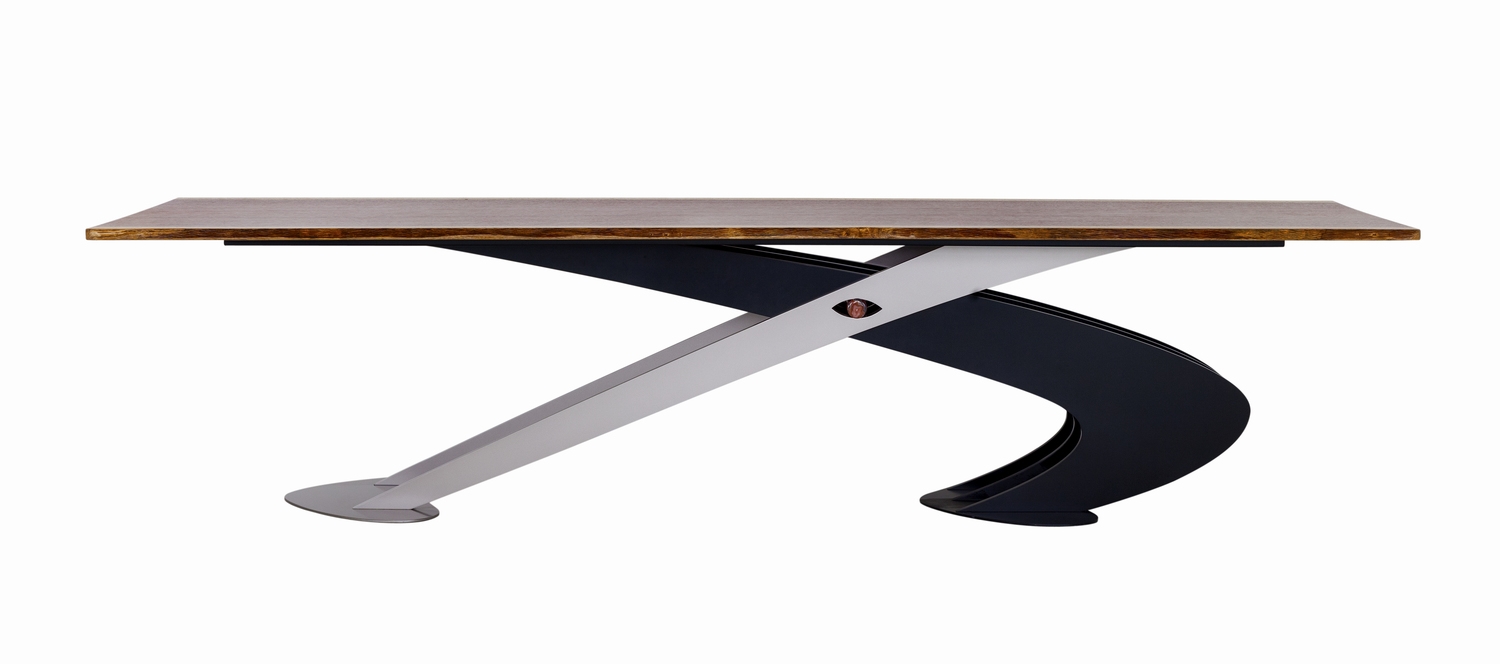 This dynamic piece evokes the intrinsic balance and intensity of tango. It accentuates the harmonious integration of each of the parts, capturing the essence of its namesake. From the flowing motion of the base structure, with its distinctive "male-female" elements, to the unique agate cabochons that adorn the "eyes", Tango's passionate and fierce lines allude to the symbiotic fusion of seemingly opposing forces – the defining aspect of the famous Argentinian dance and of this table.
Crowning the composition, the fiery reddish orange colored board of Padauk - an African hardwood - is the immediate focal point of the table. Tango is a tribute to promises and possibilities when adverse relationships transform into happy partnerships.
Dimensions: L 130 x W 40 x H 30 inches
Base materials: Aluminum plate and tube stock, custom ground agate cabochons.
Base manufacturing processes: Water jet cutting, fabrication
Base finish: Paint
Table top material: Padauk hardwood board
Table top finish: Oil/lacquer finish
Table top options: Other suitable hardwoods, other materials.
Edition of 24 (20 + 4 AP, subject to availability of different wood species)